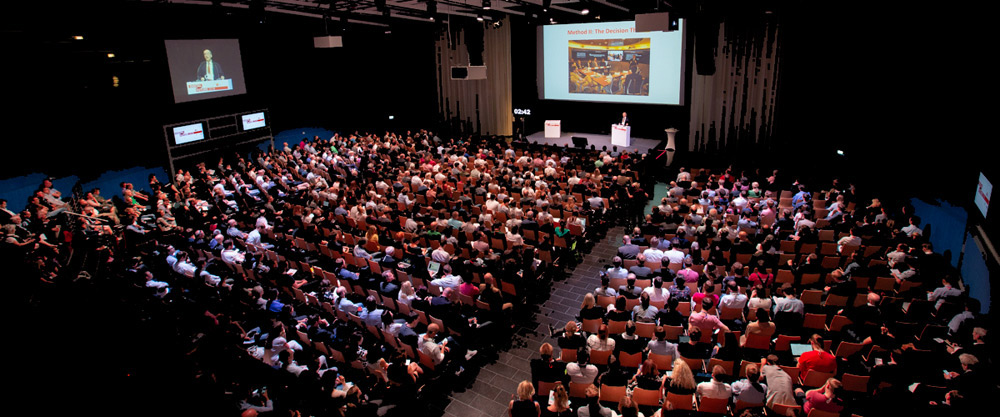 Digital Future Summit 2019
What's Next in Artificial Intelligence?
During the current German Science Year with a focus on Artificial Intelligence (AI), and with regard to the recently published AI strategy of the German federal government, the 5thDigital Future Science Match bridged cutting-edge computer science with business and society to discuss future developments in research and application of AI in Germany.
What will Artificial Intelligence bring for the economy, people's everyday lives, and society at large? This year's Digital Future Science Match presented the latest developments in science and industry, discussed current policy approaches, and provided a glimpse into the digital future.
Program
High-ranking scientists presented current research, representatives of the high-tech industry showed the latest applications, and high-level representatives of politics addressed the relevant questions of our future. Within one day the conference brought together high-ranking representatives of the sciences, business and politics and offered keynotes, short presentations and panel discussions throughout five sessions.
– Visions of AI
– AI in Government and Society
– AI, Business and Ethics
– Applications of AI
– New Developments
Parallel to the second session, a side event hosted by the Konrad-Adenauer-Stiftung brought together international AI experts and elaborated on different approaches taken by countries around the world.
Speakers
Among our speakers were State Secretary Christian Luft, Federal Ministry of Education and Research, Minister of State for Digitization Dorothee Bär, Christoph Meinel (CEO & Scientific Director at Hasso Plattner Institute), Christof Schütte (President of the Zuse Institute Berlin and the MATH+ Cluster of Excellence) and the Federal Commissioner for Data Protection and Freedom of Information, Ulrich Kelber. In addition, industry representatives of Google, Huawei, Siemens and Zalando as well as a high number of scientists will provided insights into their current applications and research projects.
Further details you find here: