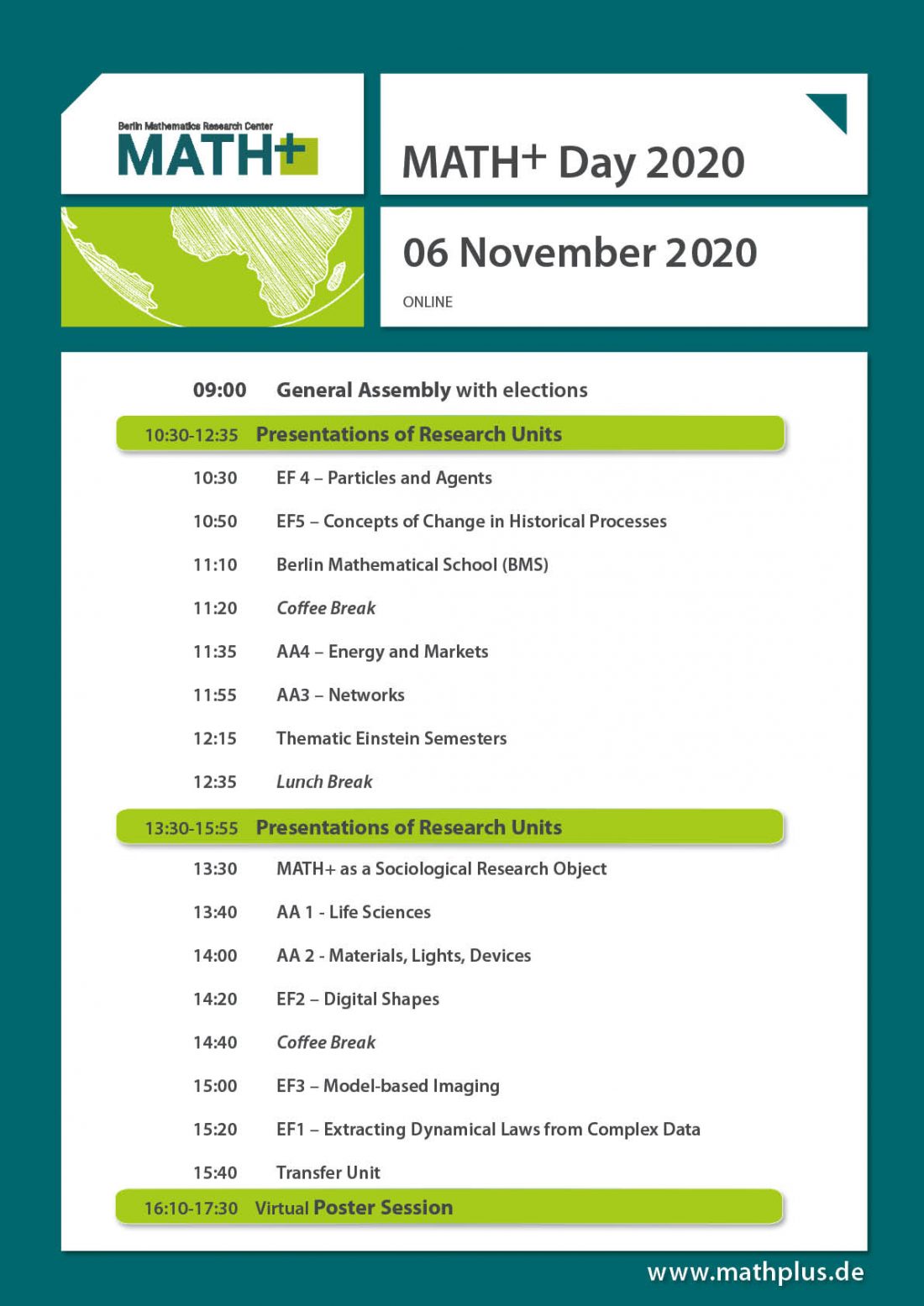 06 November – Math+ Day
On 06 November 2020, we will hold the second MATH+ Day. Due to COVID19 restrictions the presentations of the research activities in the Cluster of Excellence MATH+ will take place online.
With the annual MATH+ Day we want to provide an information and networking opportunity for all members. Here, all projects can present themselves and all MATH+ members can learn about ongoing research activities. By getting to know what's going on in the different areas we hope that our members find inspiration for their work. Hopefully, you'll meet colleagues and come up with new and exciting ideas for joint projects.
The MATH+ Day will end with a virtual poster session! We look forward to seeing you online!