Save the Date: 01 July – Celebrating MATH!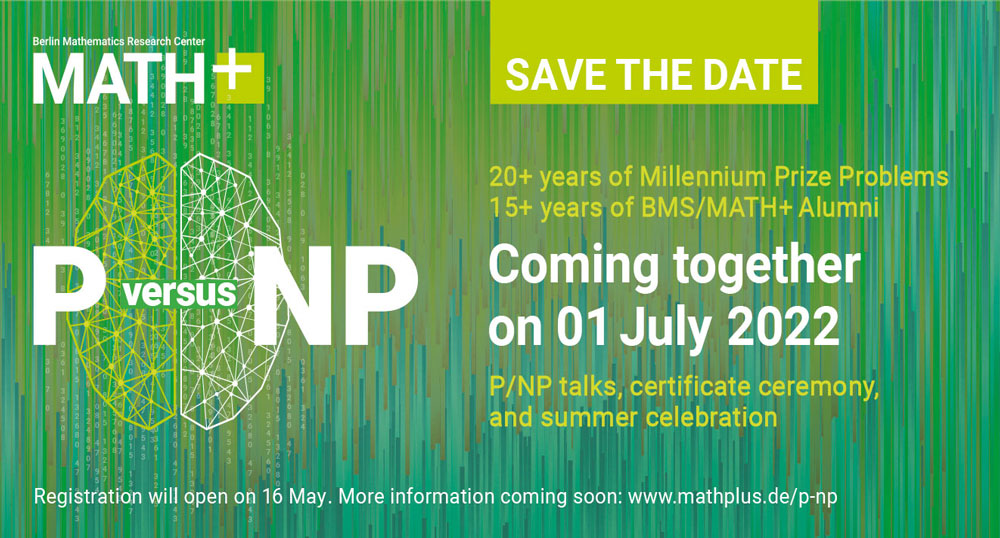 MATH+ is part of the German-wide "Millennium-Festival" event series: "The 7 Greatest Mathematical Adventures" and we want to invite you to celebrate with us on 01 July 2022!
In the morning, we will present a diverse program of easy-to-understand talks and activities around the famous Millennium Prize Problem "P versus NP" for the general public, school students, and journalists in German at the Futurium.
The afternoon is aimed at a mathematical audience with a MATH+ Friday Talk by Irit Dinur (Weizman Institute), certificate ceremonies honoring the BMS alumni, and MATH+ Dissertation prize winners at the BBAW.
Please mark your calendars! Registration will open on 16 May.
The program and more details will be published soon on our website: www.mathplus.de/p-np
We look forward to seeing you there!