6 May – "Meet the Scientist" at Mall Anders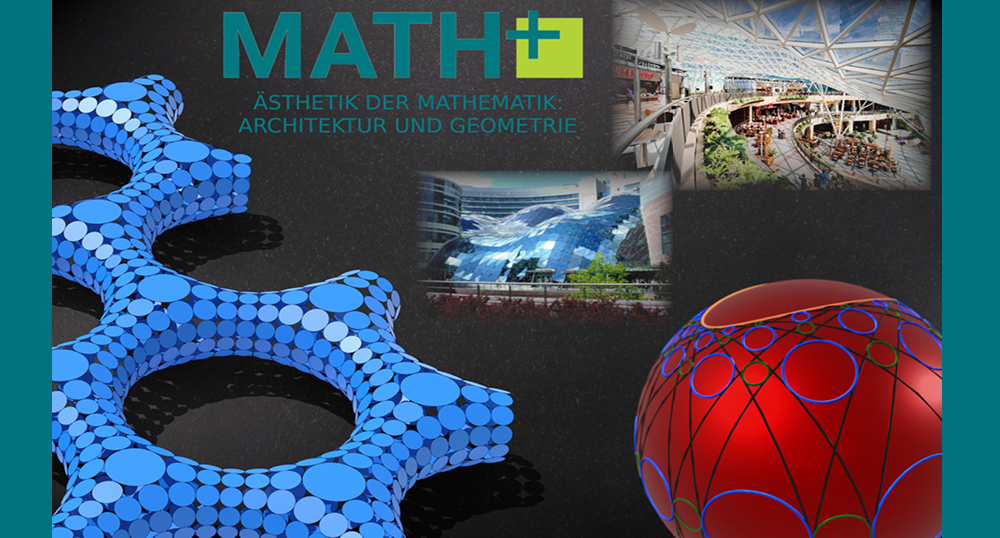 Image credit: Nina Smeenk and Felix Günther (Images: Caigui Jiang; VanNouten)
Young scientists from Berlin's Clusters of Excellence present their research
Time:                Friday, 06 May 2022   |          15:00-18:00
Location:         Mall Anders in WILMA Shopping-Center, Wilmersdorfer Straße 46, 10627 Berlin
The event is in German, no registration is required.
What does a scientist actually do? At the casual "Meet the Scientist" event, you will have the opportunity to meet scientists from the excellence clusters of the Berlin University Alliance and learn more about their exciting and diverse fields of research. Join in, ask your questions, and discuss with us!
The contributing researchers come from the excellence clusters MATH+, UniSysCat, NeuroCure, Contestations of the Liberal SCRIPT (SCRIPTS), and Matters of Activity.
For MATH+, Felix Günther and Nina Smeenk from TU Berlin will present parts of their research and will be talking about »Aesthetics of Mathematics: Architecture and Geometry«.
Experience how geometry can lead to a more beautiful cityscape and how mathematics has an inherent aesthetic. Mathematicians have found out how futuristic glass roofs can be designed so that they give off uniform reflections in the sunlight, using a geometric theory of such surfaces. Bending without breaking – for large glass facades, this is a complex and expensive undertaking. To avoid this problem and still meet their standards for design, architects assemble their curved surfaces from individual sheets of glass. This is where the mathematicians come in. Their point of interest: Straight surfaces have a lot more in common with the round ones than one might assume. Even a soccer ball is curved, despite being composed of many straight, flat edges.
Felix Günther is a research associate in the area of "Discrete Differential Geometry" at TU Berlin. After receiving his doctorate, he stayed abroad in England, France, Austria, and Switzerland, before returning to Berlin four years ago. In his research, he has developed a theory of surfaces that are composed of flat parts but behave like curved ones – a theory with beautiful applications in architecture! In addition to his research activities in the Cluster of Excellence MATH+, he is involved in science communication and talent development.
Nina Smeenk was already involved in science at school. In 2014, she began her mathematics studies at the TU Berlin. During her studies, she worked in the Collaborative Research Center "Discretization in Geometry and Dynamics" in a project on geometric 3D visualization of mathematical theories until her master's degree in November 2020. She has continued this work as a research assistant with the goal to obtain her PhD in 2024.
Program
15:00 Welcome by the Mall Anders team and the cluster organizers
15:10 Dr. Nadia Elghobashi-Meinhardt (UniSysCat): »Air becomes life: The power of nature's enzymes«
15:45 Anne Voigt (NeuroCure): »What does the everyday life of a neuroscientist look like? – A look inside the lab«
16:20 Nina Smeenk and Dr. Felix Günther (MATH+): »Aesthetics of mathematics: architecture and geometry«
16:55 Thea Céline Kirsch (SCRIPTS): »How smart are Europe's borders? Biometrics and migration control«
17:30 Dominic Eger Domingos (Matters of Activity): »Digital cutting in robot-assisted surgery«
18:00 Wrap-up with drinks and finger food
About the visit at "Mall Anders".
The venue is the premises of Mall Anders, a pop-up science lab located in the ground floor of the "Wilma Shoppen" center formerly known as "Wilmersdorfer Arcarden".