14 November – Lecture: About the Mendelssohn's, the Cholera and Higher Mathematics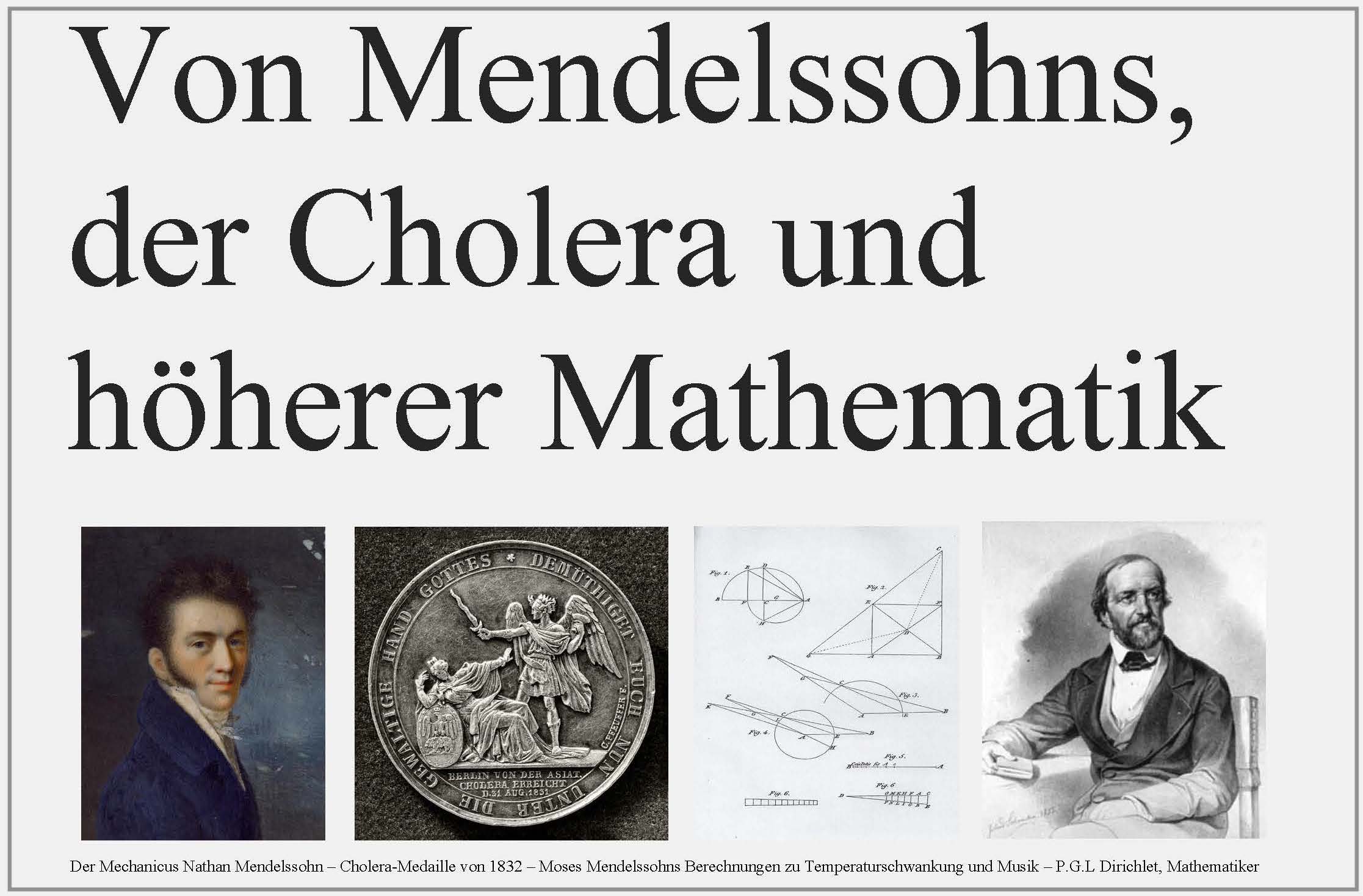 © Mendelssohn Society
Date: 14 November 2021 | Time: 17:00 
Venue: Mendelssohn-Remise | Jägerstraße 51, 10117 Berlin
Free admission (The event is in German.)
The Mendelssohn Society invites to an evening of lectures "About the Mendelssohn's, the Cholera and Higher Mathematics" on the occasion of Fanny Mendelssohn's, later Fanny Hensel (1805-1847), birthday, and the performance of her "Cholera Cantata" in the Konzerthaus on the following day.
Hermann Simon (historian) talks about the philosopher Moses Mendelssohn, Annette Vogt (mathematics historian) about his mathematical pursuits, and MATH+ member Stefanie Winkelmann (Zuse Institute Berlin) about pandemics and probability theory.
The event is organized in cooperation with Berliner Cappella e.V. and supported by Bayer Kultur and MATH+ The Berlin Mathematics Research Center.
Registration by mail or telephone is recommended:
E-mail: reservierung@mendelssohn-remise.de
Phone: 030-817047-26