18 November – MATH Day 2022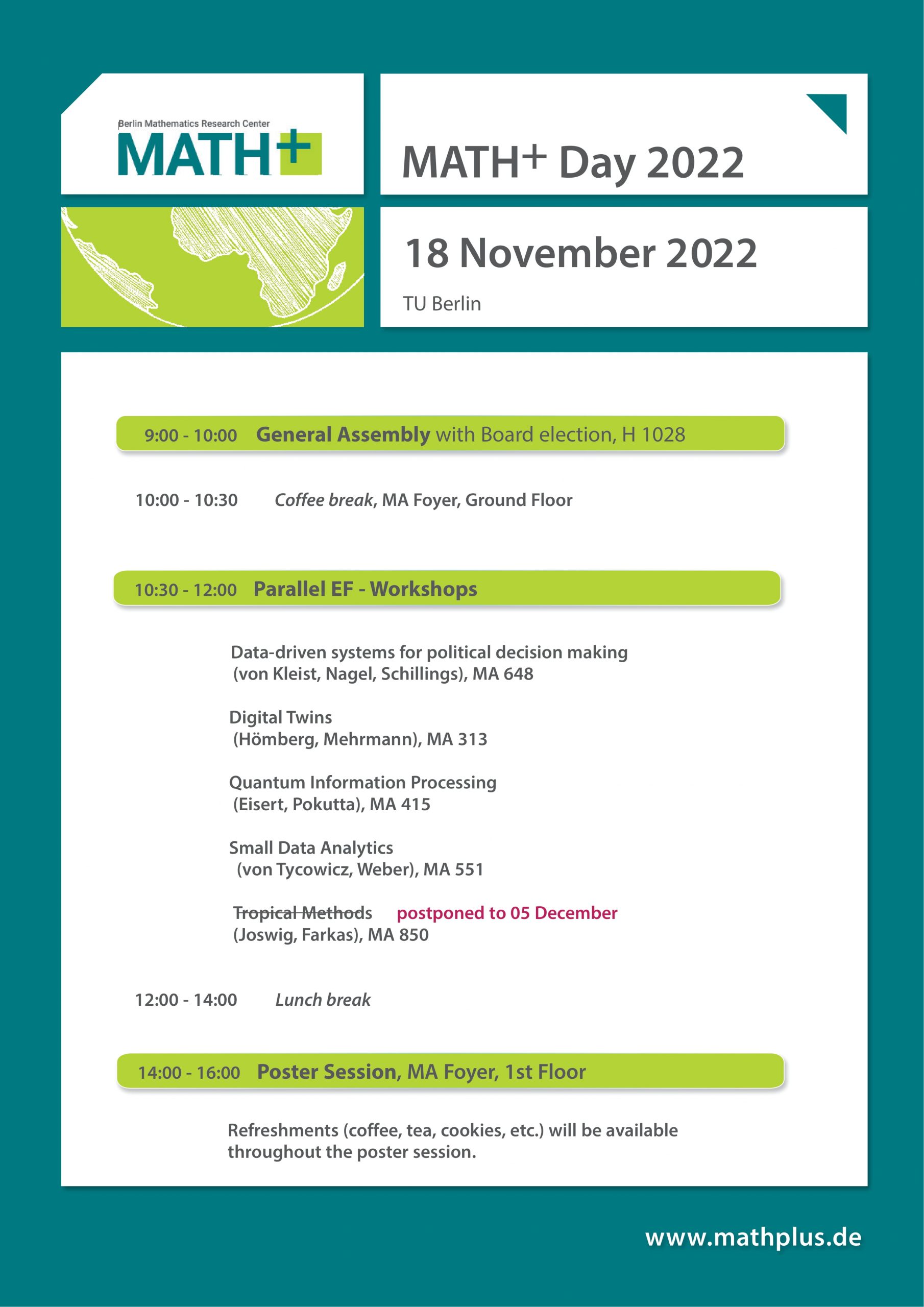 On 18 November, the next MATH+ Day will take place. After two years in virtual reality, we'll be back face-to-face and meet at TU Berlin!
We'll start with the General Assembly (GA) in TU's main building (Hauptgebäude). The main item besides the Chair report is certainly the election of a new Chair and Board.
Afterwards, we'll move to the Math Building for the coffee break and the workshops to determine the potential for possible new Emerging Fields. We'll have the poster session of all ongoing projects in the afternoon. Coffee, tea, and other refreshments will be available for the entire time of the poster session.