06 November – MATH+ at the Berlin Science Week: "Decision Theatre – Discussion Forum: Paths to Sustainable Mobility"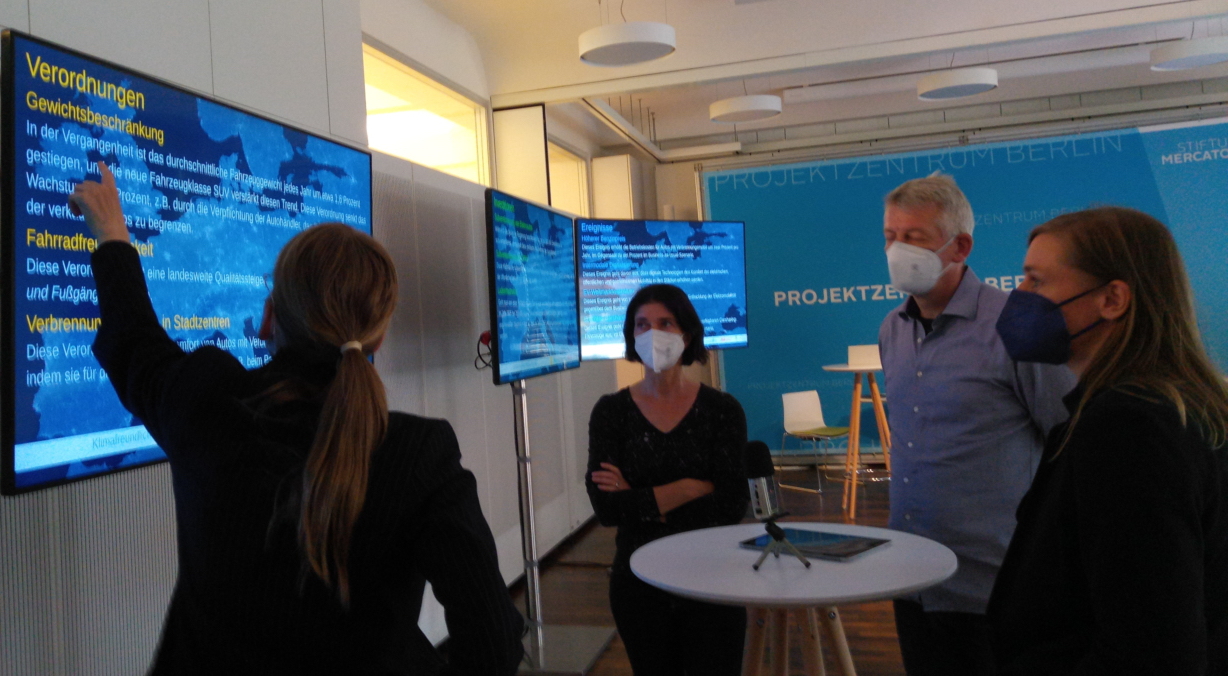 Decision Theatre Discussion  | @ Sarah Wolf
Berlin Science Week | Venue: Museum für Naturkunde, Invalidenstraße 43, 10115 Berlin
Date: 06 November 2021 | Time: 10:00-11:30
(The event is held in German.)
The Decision Theatre is an innovative science communication format that supports discussions about social issues using application-oriented mathematics.
Mathematical modeling gained a great deal of attention as a result of Covid-19. However, the importance of mathematics and modeling for many other social challenges is less known. To change this, the Decision Theatre uses mathematical modeling and simulations to ignite and expand discussions on important societal topics such as sustainable mobility.
In smalls groups, participants discuss their ideas and corresponding specific measures for future sustainable mobility, raising questions like: How can we travel more reliably, comfortably, and environmentally conscious in the future? How should sustainable mobility of the future be implemented? What measures can achieve a high quality of life and sustainable mobility at the same time?
The groups discuss appropriate policies and measures like driving bans or the expansion of bicycle infrastructures, for example. "Decisions" have to be made. Based on mathematical simulations, their potential impacts will then be translated into possible future results visualized on large screens – similar to a "Theatre".
Anyone over the age of 14 can participate! Are you interested? Then please register by 26 October at: DT@mathplus.de.
Read more (Berlin Science Week Programm 2021)
Read more about the MATH+ Project "Schule@DecisionTheatreLab" (funded by the Berlin University Alliance / BUA and MATH+)