Testing Potential COVID-19 Drugs by Research Team Including BMS Alumnus and MATH+ Member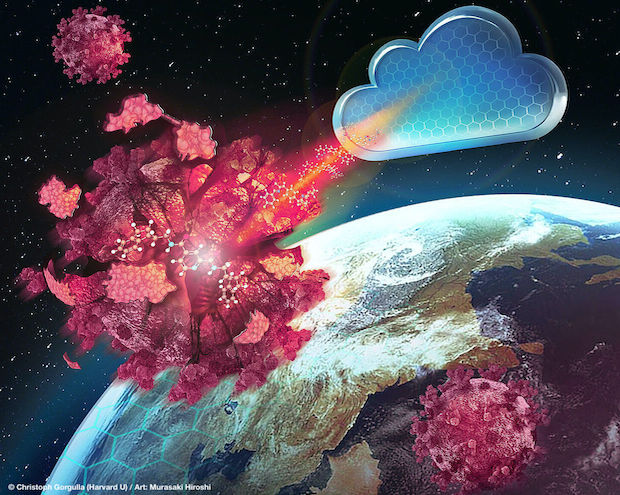 Using an approach based on cloud computing, the team tested billions of molecules to see how effectively they inhibit the SARS-CoV-2 virus.
"Using the VirtualFlow software which we developed a good year ago now, we have succeeded in conducting in the shortest time the world's largest virtual screening program of substances with a potential impact on SARS-CoV-2," reports Dr. Christoph Gorgulla, postdoc at Harvard Medical School and alumnus of the Berlin Mathematical School (BMS). The results of this screening have now been published in the iScience open access journal.
Among the researchers involved in developing the VirtualFlow software was also Dr. Konstantin Fackeldey, associate professor at TU Berlin and co-author of the publication.
"VirtualFlow enables us to simulate the binding strength and binding affinity of specific substances with each other. In this screening, we examined the binding affinity of over one billion potential substances at 35 different binding sites of 15 SARS-CoV-2 virus proteins. These substances, also known as ligands, are mainly taken from the database of a company that produces commercial chemical molecules for the pharmaceutical industry. However, the databases of dozens of other companies were also screened.
Read the complete press release of TU Berlin