MATH+ welcomes new BMS students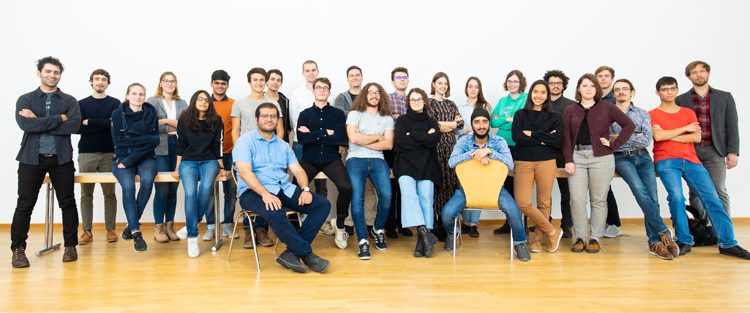 The traditional BMS Orientation for phase I and II students took place from October 07-11. BMS student representatives, lecturers and the BMS office team gave an overview of everything worth knowing about studying at the BMS: from the Study Regulations to the Basic and Advanced Courses of the coming semesters, additional offers like the MATH+ Friday Colloquium, the Mentoring program and soft-skills seminars to conferences, summer schools and more.
A Campus Tour organized by the Student Representatives gave a first orientation on the three main Campuses in Adlershof (HU), Dahlem Dorf (FU), and at the TU.
In the "Intercultural training", the students learned and explored in a variety of situations the impact of culture and cultural differences on interactions in the workplace and beyond and developed strategies for navigating the challenges of cross-cultural exchanges.
The program ended on Friday with a Berlin sight-seeing tour.
For more information please click here.