Claudia Schillings: New MATH+ Professor of Numerical Analysis at FU Berlin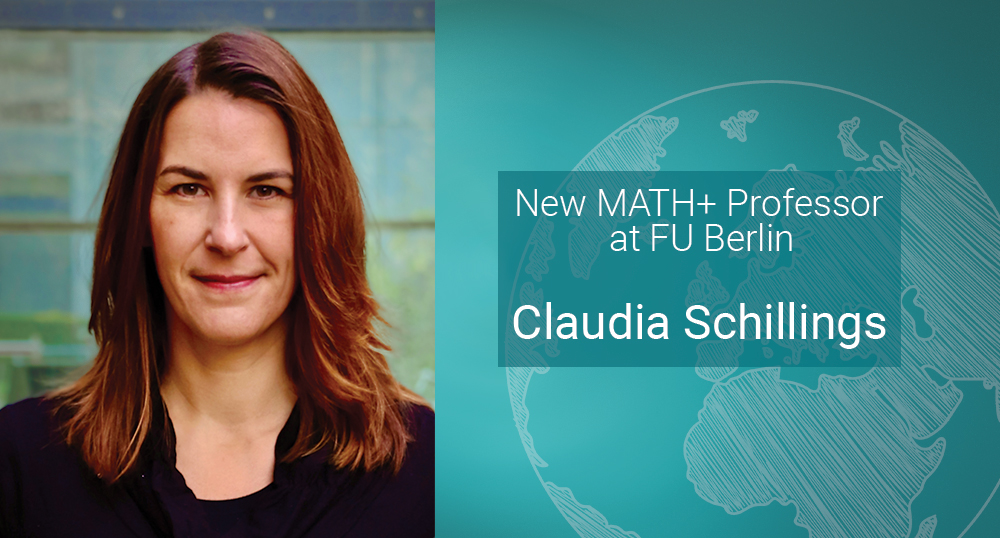 Photo © Nikoletta Babynets
We are delighted that Claudia Schillings has taken up her position as the new MATH+ Professor (W3) for "Numerical Analysis of Deterministic and Stochastic Partial Differential Equations" at Freie Universität Berlin this month. She already gave us a glimpse at her work when she spoke at the BMS Days in February about "Uncertainty Quantification and Inverse Problems".
Her research interests are the development and analysis of methods for the treatment of uncertainties within optimization and inverse problems, approximation of complex systems by machine learning techniques, and efficient methods in the high or infinite dimensional setting.
Claudia Schillings studied Applied Mathematics and Computer Science at the University of Trier, where she also received her PhD in 2008. Afterwards, she became a research assistant at the ETH Zürich from 2012 to 2014, followed by a research associate position at the University of Warwick (UK) from 2014-2016.
She is also very familiar with the Berlin mathematical community because she was a Visiting Professor at Humboldt Universität twice, in 2015 and 2016. From 2017 until 2022, Claudia Schillings was Professor (W3) and Chair in Mathematical Optimization at the School of Business Informatics and Mathematics at the University of Mannheim.
More information and an interview with Claudia Schillings will follow shortly.