Best DMV Student Talks from two BMS Students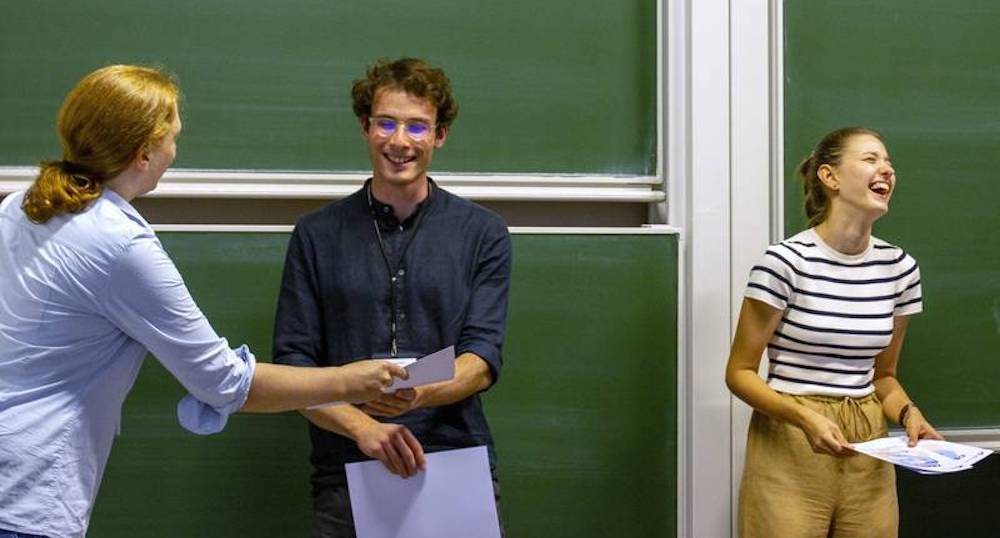 Anastasija Pešić (HU Berlin) and Jonas Köppl (FU Berlin) participated in this year's student conference organized by the DMV and both won the prize for the best talks of the conference. Congratulations! We are very proud that the two winning talks were given by two BMS students.
Anastasija Pešić did her Bachelor's degree at the University of Belgrade before she came to the BMS as a Phase I student in 2019. She is pursuing her dissertation research with Barbara Zwicknagl at HU Berlin. 
Jonas Köppl did his Bachelor's degree in Passau and also started BMS Phase I in 2019. After completing his Master's degree at TU Berlin he is now working with Péter Koltai at FU Berlin.
Again, congratulations to Anastasija and Jonas!